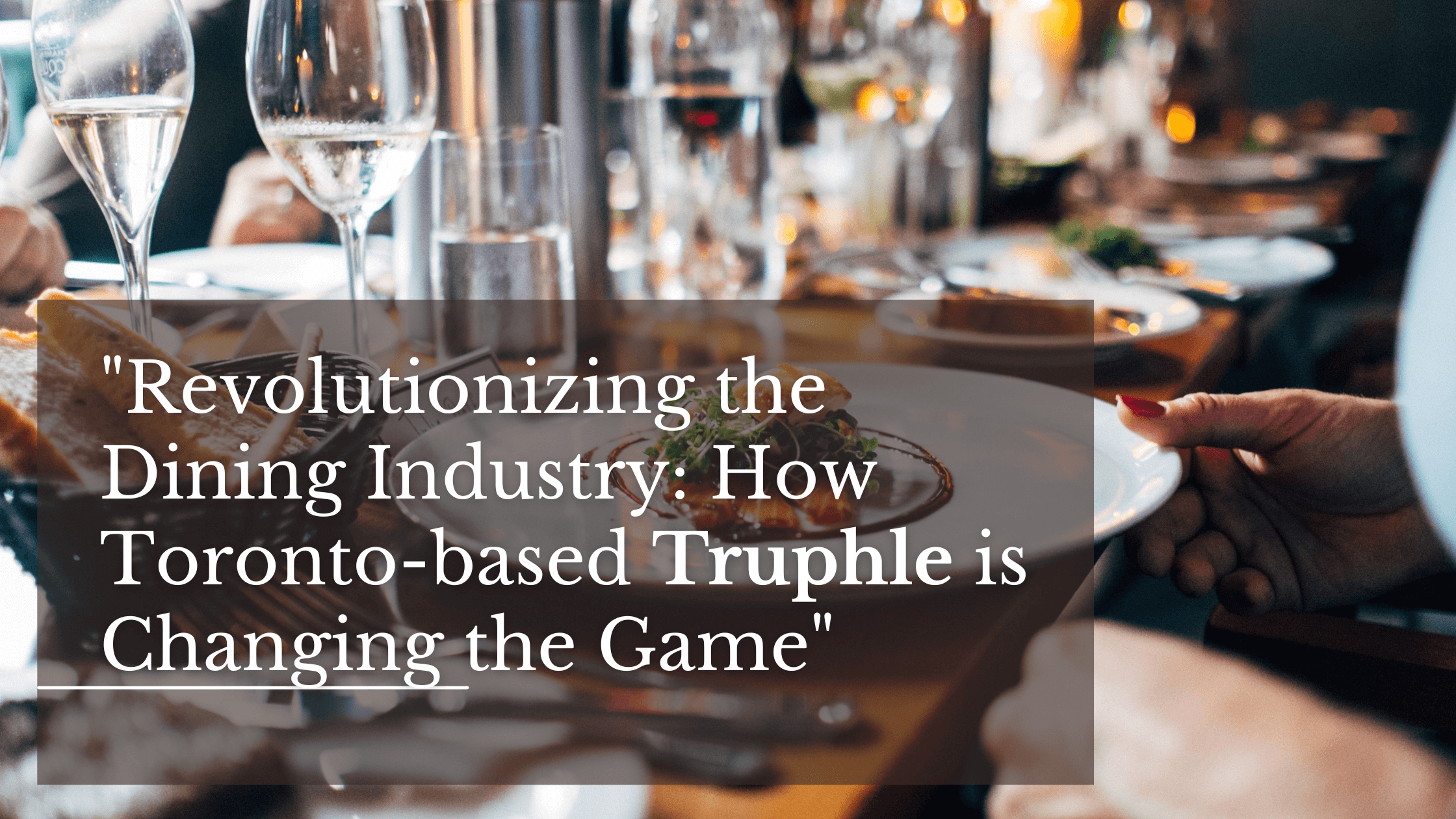 "Revolutionizing the Dining Industry: How Toronto-based Truphle is Changing the Game"
As the saying goes, "change is the only constant," and nowhere is this more evident than in the world of food and dining. From innovative new dishes to exciting culinary trends, the industry is constantly evolving, and Truphle is at the forefront of this change. Based in Toronto, Truphle is revolutionizing the dining industry by providing a platform for private chefs to host events from the comfort of their own homes.
Toronto-based Truphle is revolutionizing the dining industry by allowing chefs to host from their own place, giving food enthusiasts access to personalized dining experiences and top-rated chefs without leaving the comfort of their homes. In this blog post, we'll explore the benefits of using Truphle for your next dinner party and how it's changing the way we think about dining experiences. In today's fast-paced world, people are constantly looking for unique dining experiences that cater to their individual tastes and preferences. With the rise of food enthusiasts and the demand for personalized dining, Truphle has emerged as a leading platform for hiring private chefs in Toronto.
Traditionally, private chefs have had to rely on restaurants or rented venues to host events, which can be expensive and limiting. With Truphle, chefs can showcase their skills in their own kitchens, offering a more intimate and personalized experience for guests. Here are some of the ways Truphle is changing the game:
Here are the top 10 reasons why you should consider using Truphle for your next dinner: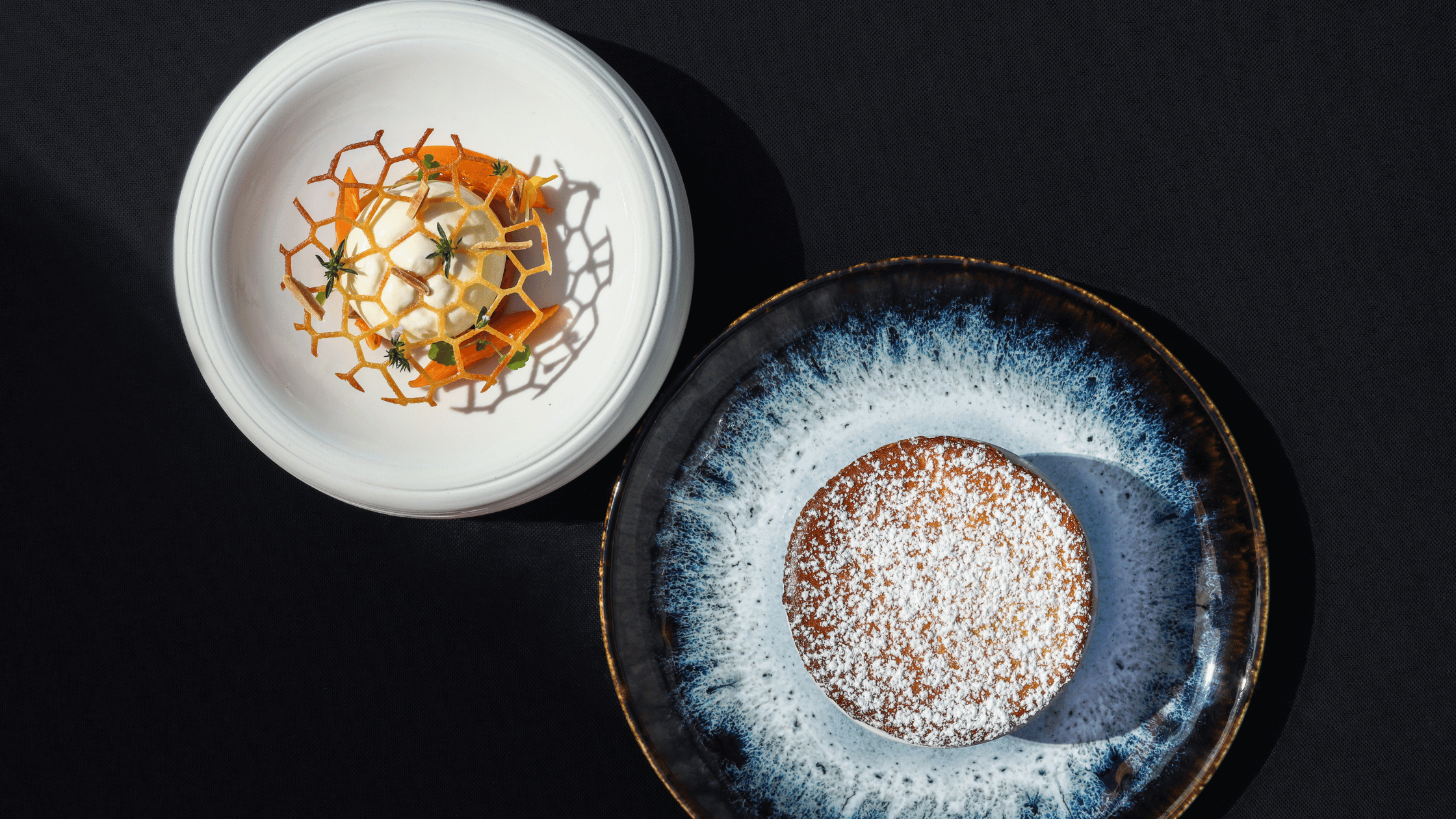 1. Personalized dining experience: With a private chef, you can customize your dining experience to your exact preferences, from the type of cuisine to the specific ingredients used. Truphle makes it easy to find a chef who can cater to your unique tastes and dietary needs, ensuring that every bite is exactly how you like it.
2. Top-rated chefs in Toronto: Truphle carefully vets all of its chefs to ensure that they are not only highly skilled, but also professional and reliable. With access to some of the best chefs in Toronto, you can rest assured that your meal will be nothing short of extraordinary.
3. Unique dining experiences: Whether you're looking for a cozy dinner for two or a larger event with friends and family, Truphle offers a range of dining experiences to choose from. From farm-to-table meals to multi-course tasting menus, there's no shortage of options when it comes to creating a memorable meal.
4. Dinner parties made easy: Hosting a dinner party can be stressful, especially when it comes to preparing and serving the food. With a private chef, you can relax and enjoy your own party while your chef takes care of all the cooking and cleanup.
5. Local chefs supporting the gig economy: By booking a private chef through Truphle, you're not only getting a great meal, but you're also supporting the local gig economy. Truphle's platform provides a flexible and lucrative source of income for talented chefs in the Toronto area.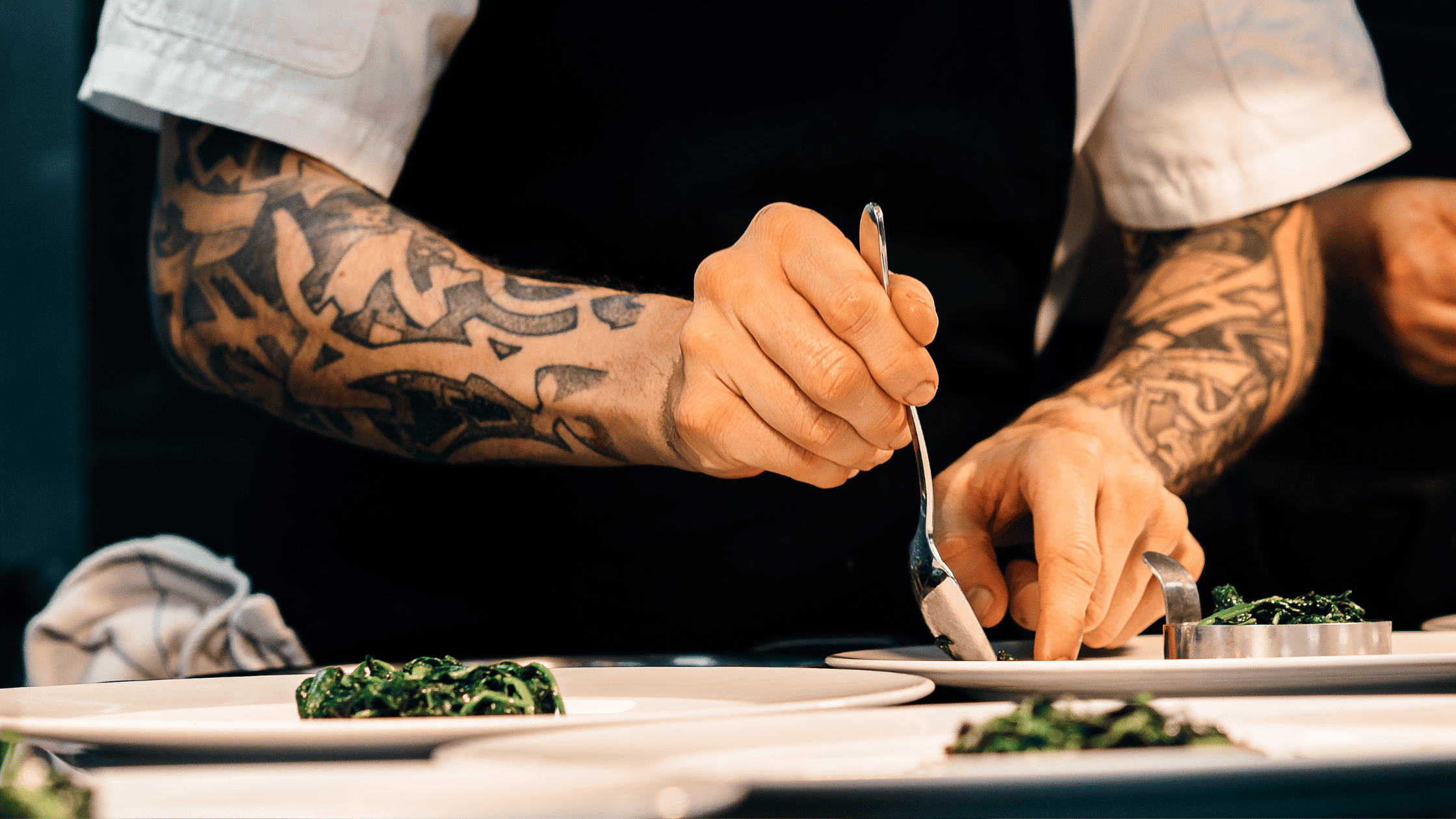 6. Sustainability and food waste reduction: Truphle is committed to reducing food waste by using locally sourced ingredients and creating customized menus based on the number of guests and their dietary preferences. With a private chef, you can feel good knowing that your meal is not only delicious but also environmentally responsible.
7. Culinary expertise: Truphle's chefs are passionate about their craft and have a wealth of culinary knowledge and experience. Whether you're interested in learning more about a particular cuisine or technique or simply want to enjoy an expertly crafted meal, a private chef from Truphle is the way to go.
8. Event catering: In addition to private dinners, Truphle also offers event catering services for larger gatherings such as weddings, corporate events, and cocktail parties. With a team of experienced chefs and event planners, Truphle can help you create a truly unforgettable experience.
9. Menu creation and recipe development: Truphle's chefs are masters at creating custom menus catering to your tastes and dietary needs. From gluten-free to vegan to paleo, no dietary restriction is too challenging for Truphle's talented chefs.
10. Pushing the boundaries: Truphle is pushing the boundaries of the traditional dining experience, allowing guests to explore new cuisines and styles of cooking in a comfortable and relaxed setting.
In conclusion, Truphle is revolutionizing the dining industry in Toronto by allowing chefs to host from their own place. With its commitment to sustainability, support for local chefs, and focus on creating unique dining experiences, Truphle is the perfect choice for anyone looking for high-quality chef services in Toronto. So why wait? Book your next private chef through Truphle and experience the best culinary talent that Toronto has to offer