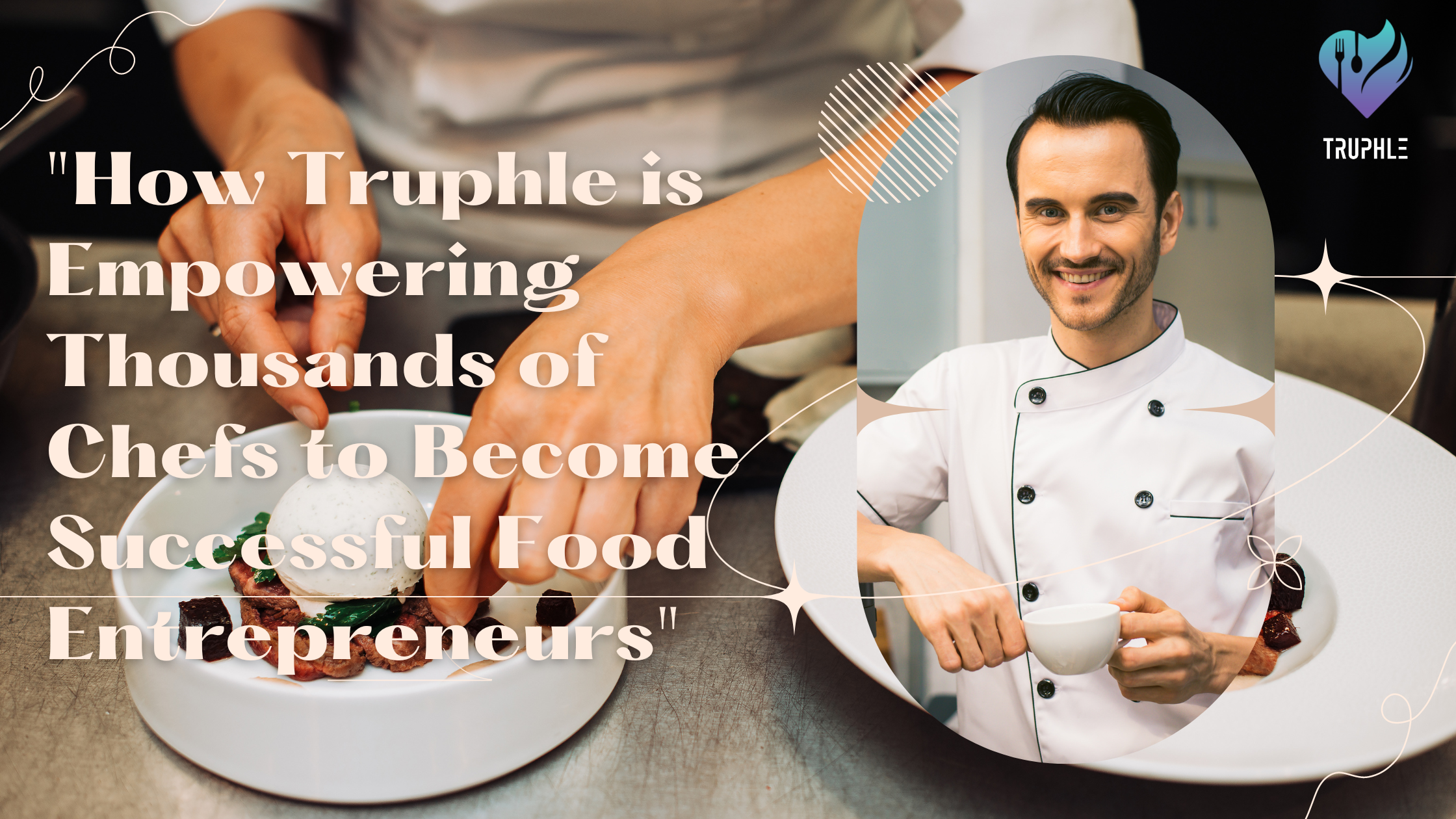 In recent years, there has been a significant rise in the number of individuals interested in pursuing careers in the culinary arts. The food industry has become a highly competitive space, with many aspiring chefs struggling to find work and establish themselves in the field. This is where Truphle comes in – an innovative platform that is helping thousands of chefs become successful food entrepreneurs. Truphle's unique approach allows chefs to showcase their culinary skills and creativity by hosting private dining experiences in their own homes. By doing so, they not only earn a living doing what they love but also gain exposure to a wider audience and build their reputation as top-rated chefs.
Truphle provides chefs with a number of tools and resources to help them succeed as food entrepreneurs. This includes access to a built-in customer base, marketing and advertising support, and a streamlined booking and payment system. By taking care of the administrative and logistical aspects of their businesses, Truphle allows chefs to focus on what they do best – cooking delicious meals and providing top-notch service to their customers. One of the biggest benefits of becoming a food entrepreneur through Truphle is the ability to control one's own schedule and workload. Chefs are able to set their own rates, choose which bookings to accept, and determine how much time they want to spend on their businesses. This makes it a great option for chefs who are looking for flexibility and work-life balance.
Most exciting aspects of Truphle's approach to food entrepreneurship is the ability to create unique and memorable dining experiences for customers. Absolutely! Truphle has made it possible for chefs to work from their own homes and create a successful food business. This has revolutionized the food industry and allowed for more culinary creativity and diversity. One of the main ways that Truphle is empowering chefs to become food entrepreneurs is by providing them with an online platform to showcase their skills and connect with potential customers. By creating a profile on Truphle, chefs can advertise their services, display their menus, and receive bookings directly through the website.
Truphle also provides chefs with a support network that they can turn to for advice and guidance. Through the platform, chefs can connect with other culinary professionals, share ideas, and learn from each other's experiences. Additionally, Truphle is committed to helping chefs build their brands and grow their businesses. They offer marketing and branding services, as well as support with menu development and recipe creation. This allows chefs to focus on honing their culinary skills while Truphle takes care of the business side of things.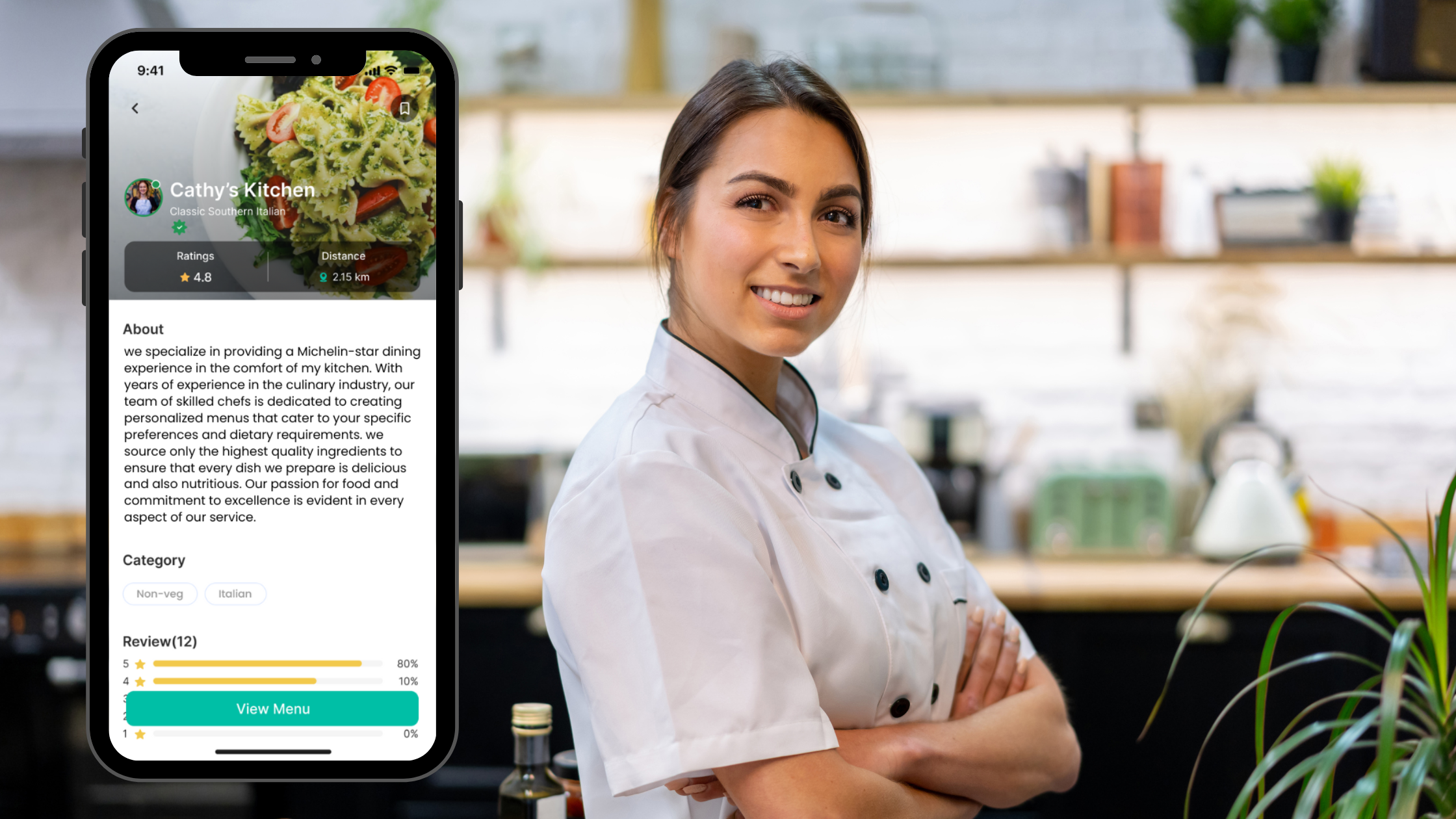 Here are just a few ways in which Truphle is empowering chefs to achieve success in the food industry:
Providing Access to a Wider Audience: Truphle's platform connects chefs with food enthusiasts and customers looking for unique dining experiences. By hosting private dining events, chefs can showcase their skills to a wider audience, building their reputation and gaining valuable exposure.
Offering Tools for Success: Truphle provides chefs with all the tools they need to succeed as food entrepreneurs, including marketing and promotional support, event planning resources, and guidance on menu creation and pricing.
Encouraging Creativity: Truphle encourages chefs to showcase their unique culinary style and creativity, allowing them to develop menus that are tailored to their own personal preferences and the tastes of their guests.
Supporting the Gig Economy: Truphle is part of the growing gig economy, which allows individuals to earn money on their own terms. By providing a platform for chefs to host private dining experiences, Truphle is helping to support the growth of this sector.
Encouraging Entrepreneurship: By empowering chefs to become food entrepreneurs, Truphle is helping to promote entrepreneurship and innovation in the food industry.
Providing Flexibility: Truphle offers chefs the flexibility to set their own schedules and choose the types of events they want to host, allowing them to balance their work with other commitments.
Fostering Community: Truphle's platform fosters a sense of community among chefs, allowing them to connect and collaborate with one another.
Facilitating Learning Opportunities: By hosting private dining experiences, chefs have the opportunity to learn from their guests and receive feedback on their dishes, which can help them improve their culinary skills and refine their craft.
Empowering Chefs to Achieve Their Dreams: Above all, Truphle is empowering chefs to achieve their dreams of becoming successful food entrepreneurs, by providing them with the resources, support, and exposure they need to succeed in the highly competitive food industry.
Overall, Truphle is an innovative platform that is transforming the food industry by empowering chefs to become successful food entrepreneurs. By offering flexibility, support, and a comprehensive suite of services, Truphle is making it easier than ever for chefs to turn their passion for cooking into a successful career.